The experts agree
The WiNRADiO G3 series products continue to represent the state of the art in computer-based software-defined radio receivers:
"The G303i sets the new standard for PC-receivers and is the first to make extensive use of the power of the modern IBM-compatible computer. We congratulate the manufacturer on a fine achievement."
Overall rating: 5 stars


"It is a pleasure to be able to say that the G313i and its software display an outstanding combination of performance, functionality and value for money."
Overall rating: 5 stars


"All in all, the G313e is an excellent receiver for both conventional and DRM broadcast reception and will undoubtedly enhance WiNRADiO's reputation for quality and value for money."
Overall rating: 5 stars



(WRTH magazine reviews.)
And it is not hard to see why. The excellent performance and high quality of the hardware, coupled with the unparalleled power and flexibility of the software, are ushering in a new era in radio communications technology: The era of affordable Software-Defined Radio.
Click on the following product links to see the details of these remarkable receivers for yourself:
Internal (PCI card) versions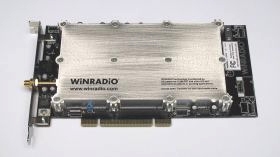 G303i low-cost consumer software-defined shortwave receiver

G313i low-cost professional software-defined shortwave receiver

G305i low-cost consumer software-defined VHF/UHF scanning receiver

G315i low-cost professional software-defined VHF/UHF scanning receiver (NEW!)

External (USB) versions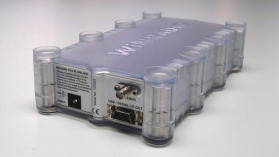 G303e low-cost consumer software-defined shortwave receiver

G313e low-cost professional software-defined shortwave receiver

G305e low-cost consumer software-defined VHF/UHF scanning receiver

G315e low-cost consumer software-defined VHF/UHF scanning receiver (NEW!)